Rebecca Lester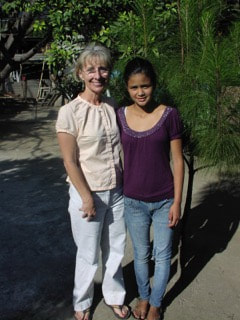 Rebecca is a 1984 Graduate of University of North Carolina at Chapel Hill where she earned a B.S. in Business Administration with a concentration in Accounting and graduated with honors, Phi Beta Kappa.
Rebecca has over 30 years financial experience including audit, financial reporting and analysis, cost management, budget development and support, risk advisory services, forecasting, and long-range planning.
She participated in Volunteers for Youth while in college, and volunteered with various organizations at Southport Elementary and South Brunswick Schools from 1994 - 2007.
Rebecca is a childhood friend of our Director, Cindy Schneider and she first assisted Cindy in Guatemala in 2008 and subsequently made several trips to assist her in various NG projects.