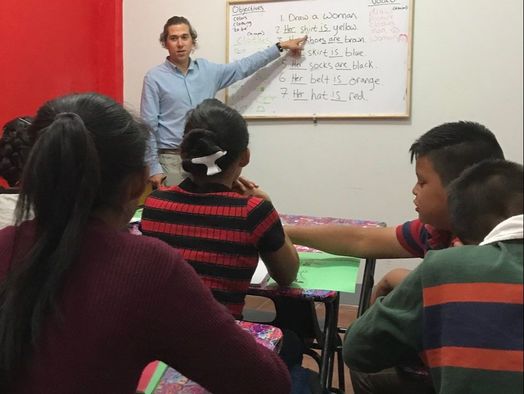 Nueva Generación has been fortunate to add English classes to some of the student's after school curriculum. Learning English will open many doors for these smart, hard working students.


Below are the students that need a sponsor for the school year beginning in January of 2018. The amount for a scholarship varies based on their year in school. The scholarship amount covers their shoes, school supplies, uniforms and books for one year. The amount increases as they advance in their school grade. Any remaining funds left in the student's account gets carried over to the next year. If the student is graduating high school, then they receive the balance to help with college expenses or to look for employment. Once a student has received a sponsor, it will be noted next to their picture.
Thank you very much for considering sponsoring a child to get an education and be able to lift themselves out of poverty.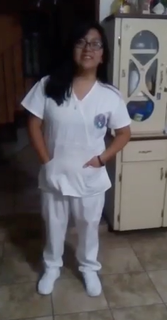 Kimberly Julissa López - $1,000. NOTE: Kimberly is in medical school which is why her scholarship need is $1,000/year. We have $300 of the needed $1,000 for Kimberly.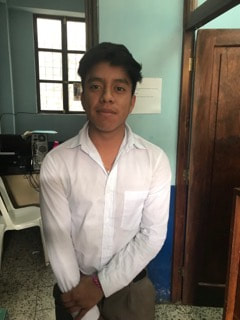 Eliezer Ajmac Chavez - $600. Eliezer is 17 years old and is studying accounting.
Note: Eliezer now has a sponsor!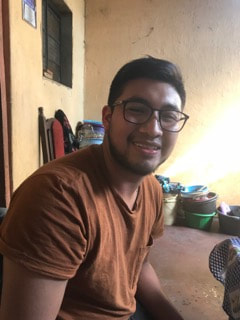 Daniel Lopez - $350. Daniel is 19 years old and is studying nursing.
Note: Daniel now has a sponsor!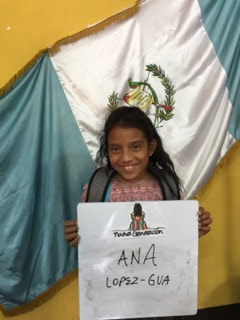 Ana Lopez Gua - $600. Ana is 11 years old, she is in a private school to catch up with others her age and is starting first grade.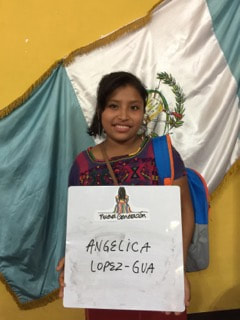 Angelica Lopez - $300. Angelica is 16 years old.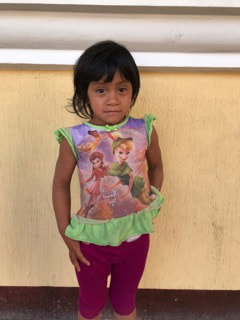 Sarahí Orellan Son - $200. Sarahí is 6 years old.
NOTE: Sarahi now has a sponsor!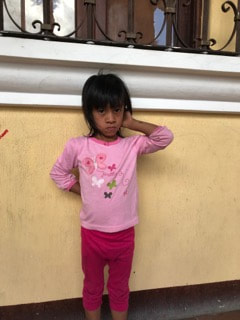 Vanesa Orellana Son - $200. Vanesa is 5 years old.
NOTE: Vanesa now has a sponsor!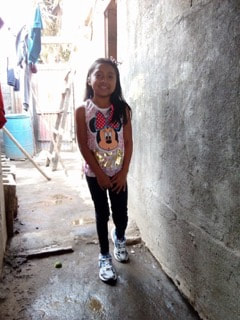 Sheily Perez Gomez

- $200. Sheily is in the first grade and her mother just passed away. Note: Sheily now has a sponsor!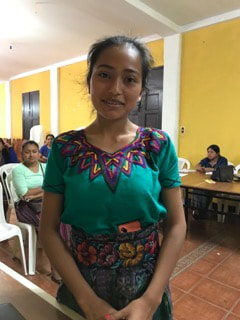 Maybelin Perez Ixcoy - $900. Maybelin is 19 years old and is returning to school, after having a baby, to study secretarial administration.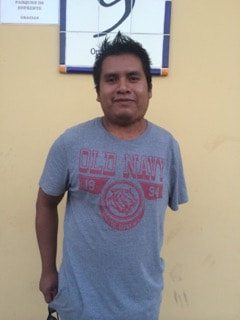 Mynor Perez Ixcoy - $600. Mynor is 23 years old and is in middle school. Mynor has had a very difficult life. Under the Special Projects menu option on this website, scroll down to Special Project - Prosthesis and Cataract Removal for Mynor, to read his story. Update: On February 2, 2018, Mynor's father passed away. Mynor was living with his father, sister and her special needs child. His mother passed away years ago. Mynor wants to eventually learn how to repair computers.
Note: Mynor now has a sponsor!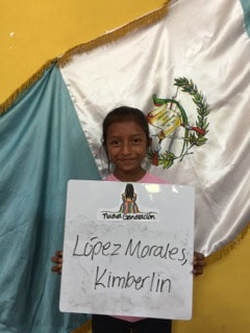 Kimberlin Lopez Morales - $200. Kimberlin is 11 years old and is in the 5th grade.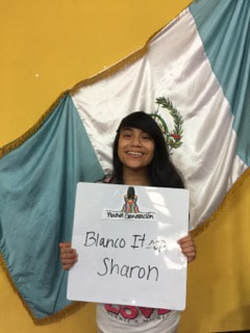 Sharon Blanco - $250 - Sharon is in 3rd year of Basico and is 15 years old.
Note: Sharon now has a sponsor!

Choose your student(s) you wish to sponsor. Click the Donate button at the bottom of the page. Enter in the amount for the student(s. After clicking the "Donate with Debit or Credit Card" button, the next page will show the amount to be donated. Below that, click "Add special instructions to the seller:" and in the space provided enter the name(s) of the student(s) you wish to sponsor.